The NSW Fall Prevention and Healthy Ageing Network falls forum provides an opportunity to learn about the latest on fall prevention. Listen to experts in their field provide an overview of recent fall prevention research, quality improvement in residential aged care and fall prevention in hospitals and emergency care.
Returning to a live in-person COVID safe format there will also be plenty of networking opportunities and a consumer display.
In-person and virtual tickets are now available! In-person tickets also include the virtual stream links which will be provided closer to the day of the event.
Plenary Speakers Include: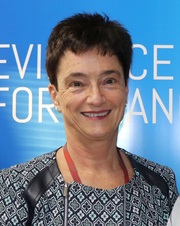 Pam Albany Guest Lecture: Professor Susan Kurrle, Geriatrician Hornsby Ku-ring-gai and Eurobodalla Health Services, Curran Professor in Health Care of Older People, Faculty of Medicine and Health, University of Sydney
Professor Kurrle holds the Curran Chair in Health Care of Older People in the Faculty of Medicine and Health at the University of Sydney and is also a geriatrician at Hornsby Ku-ring-gai Hospital in Northern Sydney and at Batemans Bay and Moruya Hospitals in Southern NSW. She is the Clinical Director of Aged Care and Rehabilitation for Northern Sydney Local Health District. Prof Kurrle has worked extensively in the area of dementia, and has developed a memory assessment and dementia program at Hornsby Ku-ring-gai Hospital where she works clinically in this area, and leads a Dementia Clinical Drug Trials Unit. She has also developed rural memory clinics in Southern NSW and a telehealth dementia clinic in Armidale in northern NSW.
Addressing frailty with 4 year olds running the show"
Frailty is an age associated decline in functioning across multiple physiological systems resulting in an increased vulnerability to stressors, and an increased chance of poor health outcomes. People with frailty are 2 to 3 times more likely to fall than their non-frail counterparts, and experience higher morbidity and mortality as well as lower quality of life. It is therefore important to recognise and intervene in frailty, and intergenerational care programs have a significant part to play in improving mobility and function.
This presentation discusses the interventions and improvements made by participants in the intergenerational care program as seen on Series 1 and 2 in the ABC series 'Old People's Home for 4 Year Olds' with reference to frailty, and also improvements in quality of life.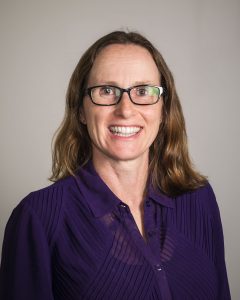 Professor Cathie Sherrington, Institute for Musculoskeletal Health and School of Public Health, University of Sydney/ Sydney Local Health District
Professor Cathie Sherrington FAHMS, FACP, PhD, MPH, BAppSc, Institute for Musculoskeletal Health and School of Public Health University of Sydney/ Sydney Local Health District where she leads the Physical Activity, Ageing and Disability Research Stream. Her research focuses on the design and evaluation of falls prevention and exercise interventions for older people and those with disabilities. She has authored 280+ refereed journal articles, 47 clinical trials (18 with NHMRC funding) and 26 systematic reviews, and has been a Chief Investigator on NHMRC grants totaling over $26 million include the Centre of Research Excellence in the Prevention of Fall-related Injuries that she leads. Cathie is ranked # 3 falls researcher in the world by Scopus and Expertscape. Cathie has a clinical background as a physiotherapist in aged care and rehabilitation and is a Fellow of the Australian College of Physiotherapists as well as the Australian Academy of Health and Medical Sciences.
An update on the current evidence for fall prevention interventions
The volume of research being published on fall prevention can be overwhelming. This presentation aims to provide an update on the current evidence for fall prevention interventions in hospital, community and aged care settings and to overview important new studies.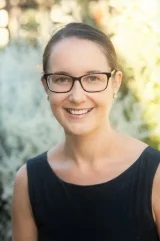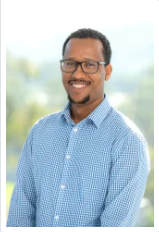 Dr Karla Seaman, Research Fellow, Australian Institute of Health Innovation, Macquarie University
Dr Nasir Wabe, Senior Research Fellow, Australian Institute of Health Innovation, Macquarie University
Dr Seaman is an experienced pharmacist and health services research fellow in the Aged Care Evaluation and Research Team at the Australian Institute of Health Innovation, Macquarie University. She has expertise in linked administrative data, mixed methods, evaluation, and stakeholder research projects. She has worked across a variety of health sectors including leading and coordinating research for a non-for-profit organisation, hospitals and within the community. She focuses primarily on translation research in the areas of aged care and older adults. She supported the establishment of a research centre in aged care and has been an industry leader for the NHMRC Cognitive Decline Partnership Centre.
Dr Nasir Wabe is a Senior Research Fellow with multi-disciplinary background (pharmacy, epidemiology, and data science) and expertise in the areas of outcome-based health services research, health informatics, pharmacoepidemiology and quality use of medicine. Dr Wabe has extensive experience in conducting data linkage and analysis of big health data obtained from primary care, hospitals, and residential aged care. He has been successful in securing >$1 million in research funding and has led the statistical aspects of several large-scale projects over the past 5 years. Dr Wabe has a strong track record of research outputs with >50 peer-reviewed papers (h-index 20, i-10 27).
A dashboard of predictive analytics and decision support to drive care quality and person-centred outcomes in aged care
Older people in residential aged care facilities are vulnerable to falls and associated injuries. We are currently working in partnership with an aged care provider to co-develop a dashboard to improve care quality and early identification of individuals at risk of falls using routinely collected aged care data. In this presentation, we will discuss various aspects of our project, including co-designing of the dashboard, falls epidemiology, the validity of the current fall risk assessment tool, and the development of a novel dynamic falls risk prediction tool.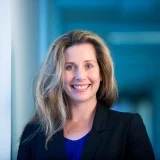 Prof Anna Barker, Executive Director, Research & Innovation, Silver Chain Group Limited
As the Executive Director, Research & Innovation at Silver Chain Group, Anna leads the Future Care strategy that will shape how care in the home is delivered in Australia and Internationally. The strategy brings together service evaluation, innovation and research activities. I lead strategic planning and implementation of the research and innovation activities across the Future Care workstream and the business. This includes building academic and industry partnerships to support research and innovation activities, management of the research governance function and supervision of research and innovation staff across the business.
Anna has led several large NHMRC multi-centre Randomised Controlled Trials in fall and fracture prevention (combined budget >$5M) and supported several others as CIB including NHMRC funded Better Brains trial to delay cognitive decline via e-health technologies (2019-24 $ l .6M). In evidence of the quality and significance of my research, key findings have been cited by National Best Practice Guidelines. Anna also led the world's largest falls prevention RCT with >40,000 hospital patients. This landmark study was published in The BMJ and the full text of the article was downloaded >7,000 times in the first month after publication.
RESPOND to the first fall to prevent the second
Anna will present recent population data and evidence on fall related hospital presentations and evidence around falls prevention in the community. She will provide an overview of the RESPOND trial that tested a novel approach to falls prevention involving a telephone based patient-centred program. The results of the ASPREE-Fracture study that explored the effect of daily low-dose aspirin on fractures and fall related hospital presentations will also be shared. Challenges to reducing falls at a population level will be discussed and potential solutions explored.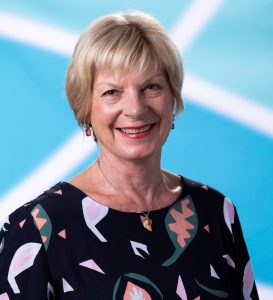 Ms Lorraine Lovitt, Senior Improvement Lead, Older Persons' Patient Safety Program, Clinical Excellence Commission
Lorraine is a Senior Improvement Lead in the Older Persons' Patient Safety Program at the Clinical Excellence Commission (CEC). Our role is to support health services to build capacity in undertaking quality and safety improvement initiatives to improve the safe care for older people by focusing the implementation of the CEC model for Comprehensive Care – minimising harm.
Lorraine has a nursing background with considerable experience in aged care in both community and acute care settings and in the residential aged care sector.
CEC Older Persons' Patient Safety Program: Keeping older people safe in our care
Concurrent Afternoon Sessions
Hospital best-practice fall prevention programs: Smith Room
A range of presentations focusing on quality improvement in the hospital system to prevent falls will be given. This session aims to show how falls can be prevented in the hospital and highlight key issues that have arisen within different hospitals across the state. This will be followed by a Q&A discussion panel with each of the presenters and will be facilitated by Malcolm Green, Clinical Excellence Commission.
Community and residential care initiatives to promote exercise and prevent falls: Wesley Theatre
A range of presentations covering community exercise program providers, preventing falls in a mental health setting, enhancing empathy in aged care and empowering aged care residents to get active will be given. This session aims to provide an overview of the types of evidence-based exercise programs available in the community and to engage with your clientele to provide best-practice care.  This will be followed by a Q&A discussion panel with each of the presenters and will be facilitated by Sharon Butler, Anglicare.
New Research Findings
A session showcasing the latest research findings for fall prevention from higher degree researchers. Presentations include Coaching for Healthy AGEing trial, Development and Validation of the Falls Health Literacy Scale in Older People, Understanding physical activity and falls in women and Covid-19 related implementation challenges for the Ironbark falls prevention trial for Older Aboriginal people 2020-2022. This will be followed by a Q&A discussion panel with each of the presenters and will be facilitated by Dr Morag Taylor, NeuRA.
Full program available here