Celebrating the launch of the NSW Fall Prevention and Healthy Ageing Network
Entire event
Professor John Beard's talk
Professor Cathie Sherrington's talk
Formerly known as the NSW Falls Prevention Network we have refocused our purpose to preventing falls and fall-related injury within a broader scope of healthy ageing. This webinar will provide an introduction on the partnership between the NSW Fall Prevention and Healthy Ageing Network and the Clinical Excellence Commision (CEC), an overview of the new direction of the Network, our vision and purpose, the reveal of our new logo and a demonstration of our new website and E-learning platform.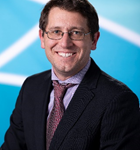 Dr Harvey Lander B Med MBA FRACMA is Director, Systems Improvement, CEC, Sydney, Australia. Harvey has responsibility for leading the adult, older persons', paediatric, mental health patient and medication safety programs. He contributes at a state level in supporting clinicians, executives and health services to improve the quality and safety of patient care. He is passionate about systems improvements to help support safe, reliable, integrated, sustainable person-centred systems of care that reduce harm and improve patient experience and outcomes.
Harvey will be presenting an introduction on the partnership between the NSW Fall Prevention and Healthy Ageing Network and the CEC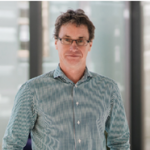 Professor Stephen Lord, Scientia Professor at the University of New South Wales and a Senior Principal Research Fellow at Neuroscience Research Australia (NeuRA), Director of the NSW Fall Prevention and Healthy Ageing Network and FBIRC, NeuRA.
He has published over 500 papers in the areas of applied physiology, instability, falls and fractures in older people and clinical groups with balance impairment. Steve's research follows two main themes: the identification of neuropsychological, sensorimotor and balance risk factors for falls and the development and evaluation of fall prevention strategies. His current projects include cognitive-motor intervention studies using new technologies to prevent falls and studies addressing fall risk in clinical groups at high risk of falls including people with dizziness, multiple sclerosis, Parkinson's disease and dementia.
Steve will be presenting an overview of the new direction of the Network, our vision and purpose and the reveal of our new logo.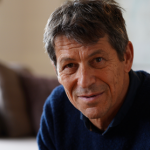 Professor John Beard, University of New South Wales, Chief Advisor for the European Institute of Innovation and Technology Health consortium (EIT Health), a commissioner with the US National Academy of Medicine Commission on Healthy Longevity, visiting professor at Toulouse and Peking Universities and has a number of private sector appointments.
For 10 years until 2019, he was Director of Ageing and Life Course with the World Health Organization in Geneva where he led the team responsible for the World report on ageing and health and the Global Strategy and Action Plan on Ageing and Health. In 2012 he established the WHO Global Network of Age-friendly Cities and Communities which now comprises over 1000 member municipalities. Other key initiatives of his team include the Integrated Care for Older People (ICOPE) programme and a global campaign to combat ageism, as well as work with research partners to identify and fill the many knowledge gaps in the field of ageing.
John will be presenting on the WHO's work on healthy ageing as well as some of his recent work with colleagues at WHO and other organisations.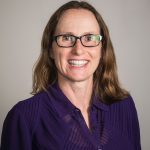 Professor Cathie Sherrington FAHMS, FACP, PhD, MPH, BAppSc, Professorial Research Fellow, School of Public Health and Institute for Musculoskeletal Health University of Sydney/ Sydney Local Health District where she leads the Physical Activity, Ageing and Disability Research Stream. Her research focuses on the design and evaluation of falls prevention and exercise interventions for older people and those with disabilities. She has authored 250+ refereed journal articles, including reports of 33 clinical trials, and has been a Chief Investigator on NHMRC grants totaling over $24 million. Cathie has a clinical background as a physiotherapist in aged care and rehabilitation.
Cathie will be presenting on Fall prevention into the future.